Four Dimensional Composition
I was looking at a couple of paintings of mine that are hanging in my bedroom and I noticed a compositional similarity. They both have a V-Twist to them. I'm posting them here for you to see: "Theseus" (16X20, 2005) was done for a series of Greek mythology books for Carus Publishing by Geraldine McCaughrean. The next painting "Unicorn and Fairy" (21X27, 1999) was done for Franklin Mint for one of their plates. The plate was never made and I spent some extra time working on this painting and adding to it. That's why it is no longer in a circular format. I'd planned from the beginning to do this, so I left space to expand.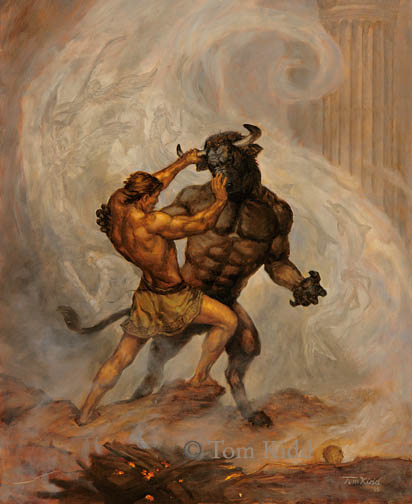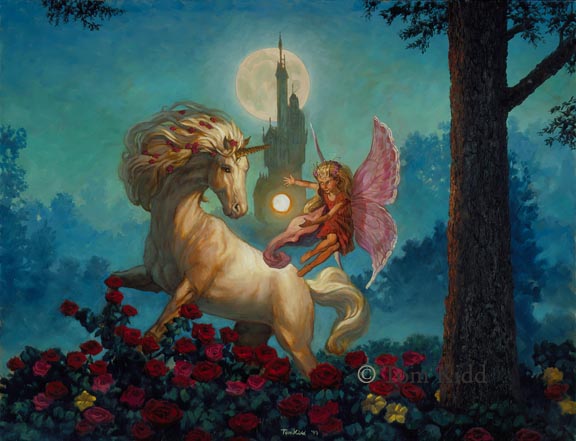 Looking at them made me think that the way I compose has four dimensions. Of course there's up, down, right and left, the two dimensions of the physical surface and then there's the added illusion of three dimensions. So what's the fourth dimension? It is movement. Time is thought of as the fourth dimension and without time there's no movement. Suggested and implied movement is important in a composition. I know all of this, but I sometimes I don't know I've done it till later. Another day I'll put up some examples of paintings that have different types of visual layers, yet another important part of composition.
Labels: fantasy