Helioderms 103: Deflated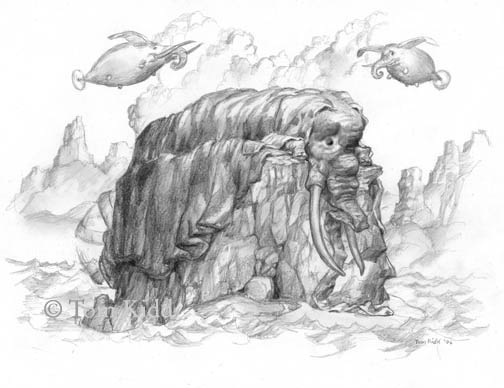 Call me the Walter Keane (actually, his wife Margaret is the real painter of those big-eyed kids) of fantasy if you like but the fact is that young mammals (even if they lay eggs) are cute. In this case, the eyes are even sad.
I guess we can all get deflated from time to time but for a blimpephants it's literal. I'm thinking that there may be a children's book here.
To balance out the cute I'm including a cross-section of a helioderm propeller. Whenever I create an animal I like to imagine it inside and out. Sometimes it helps my drawing but I do it mostly for the fun of it.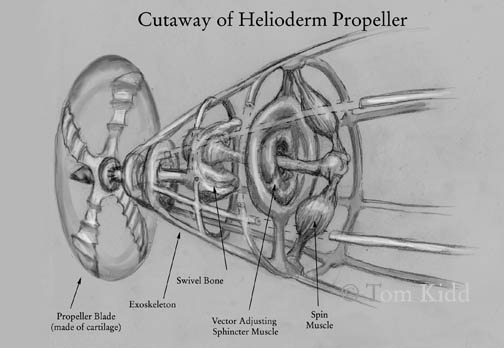 Labels: elephant-like