Eyebrow Envy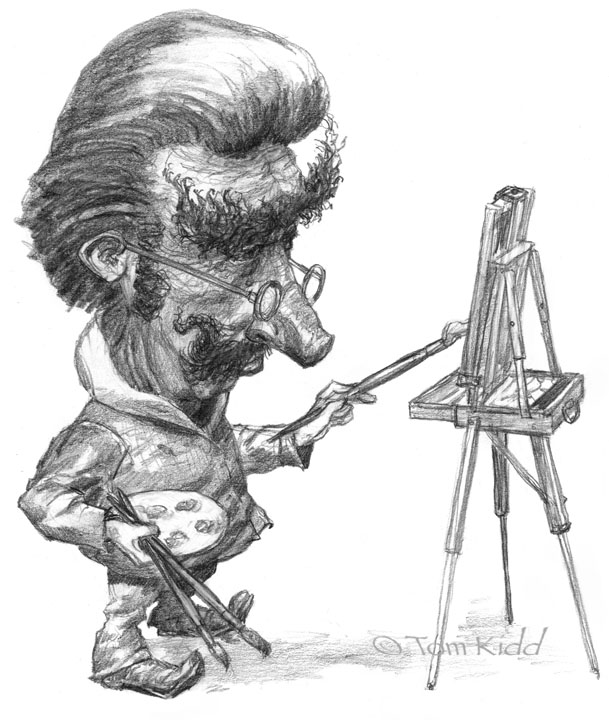 Well, I'm not through with elephant forms. Go to see this if you haven't yet:
Gnemo's Sketchbook
. This is just to let you know I'm still here painting, drawing and writing. Maybe I'll even have some sculpture in the near future.
My face only has half eyebrows. I think if I looked like the guy above I could be a real artist but then I wouldn't be able to see what I was painting.