Me and My Big Ideas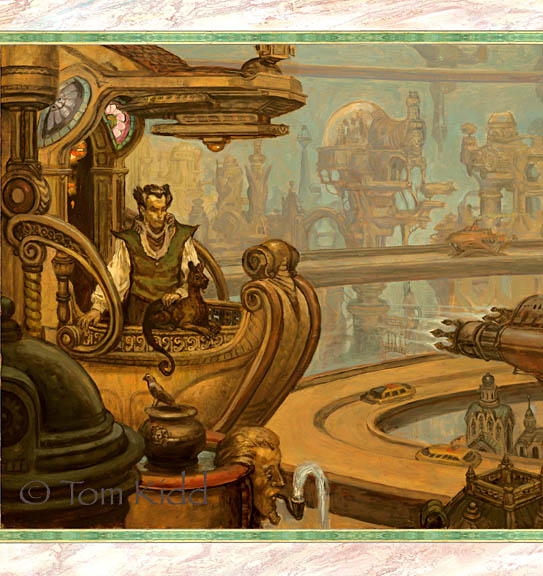 A while back a book company contacted me and asked me if I'd do covers for three books for them that would be a trilogy. I suggested I do one long painting and it would be turned into three covers. The editor said that that was a cool idea. I was going to do it all at once but the deadline got tight and I was only able to finish a little more than a third before the first cover was due. It's been a few months now and the publisher hasn't asked for the next cover. I've got a partially finished painting and someone who saw the cover now wants to buy it. Right now I'm doing other work with tighter deadlines. At some point I'll have the time to finish it up. If I'd done just one painting for each book I'd have already sold one of them. Above is the third I have. Me and my big ideas!!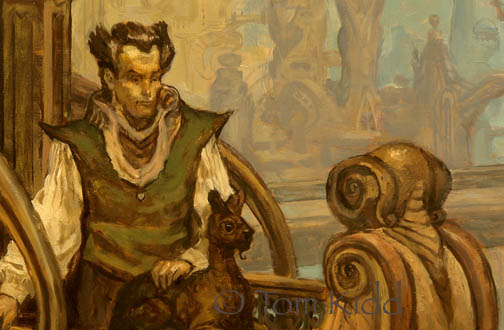 The title of the books is
"Majestrum"
and it is by Matthew Hughes.