Flame War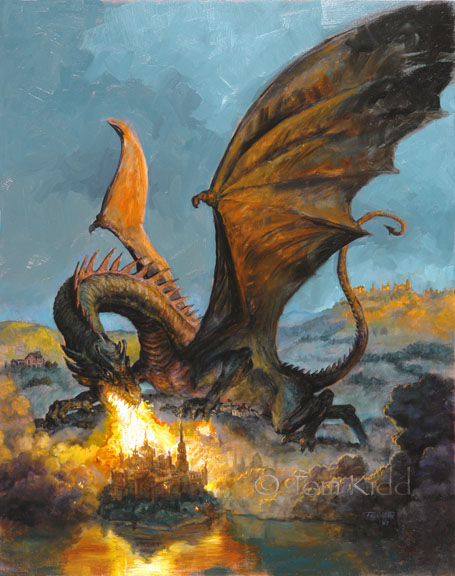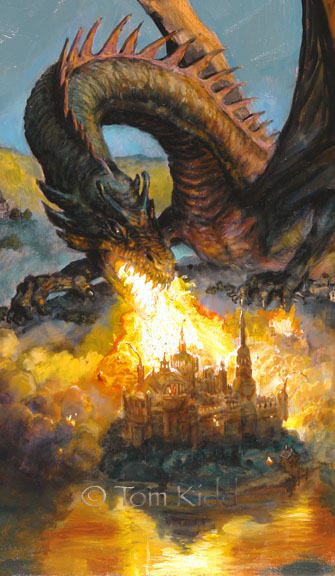 This is something I did for the French publisher, Gallerie Daniel Maghen. They have done some stunningly beautiful high quality books. The dragon book this art is for will have the work of many illustrators. I've seen some of the art and it is all first class. If you think of dragons as a thoroughly explored subject, this book will change your mind.
At the bottom you'll see the sketch they chose for me to paint. I asked them if the wanted the dragon more malevolent. The art director said yes. The painting at the top is the result. Please don't tell me you like the sketch more than the painting -- it always hurts me when someone says that especially when it's true. At some point I'll come back to this basic idea and explore it further.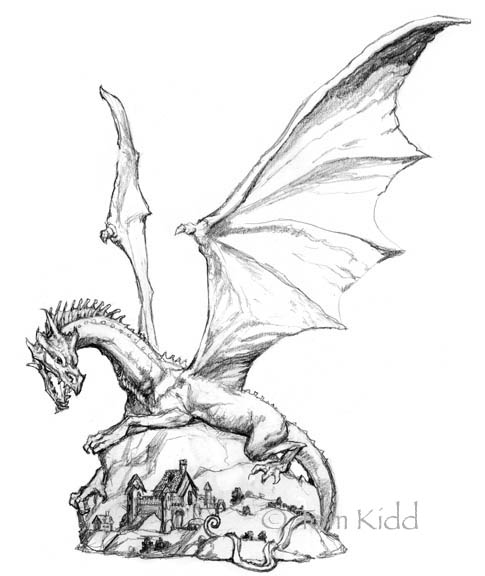 Tomorrow, if I have the time, I'm going to talk about how I do my pencil drawings. I expect you'll find it pretty boring. The approach is pretty straightforward. A bigger future project will be about painting tricks -- little things that can make a big difference. This will be highly theoretical and tediously tiresome. So you see, there's a lot to look forward to.