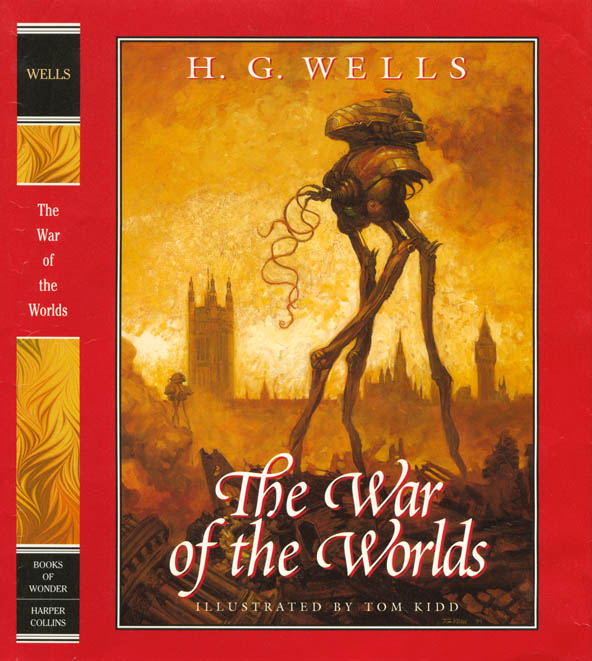 There's plenty of new stuff to post but I got to thinking about my War of the Worlds stuff because I went to
Andrew Glazebrook's Blog
(scroll down to see his tripods). It made me want to post some little-seen images. Above: Cover for the book that came out in 2001. I did 17 paintings for the book.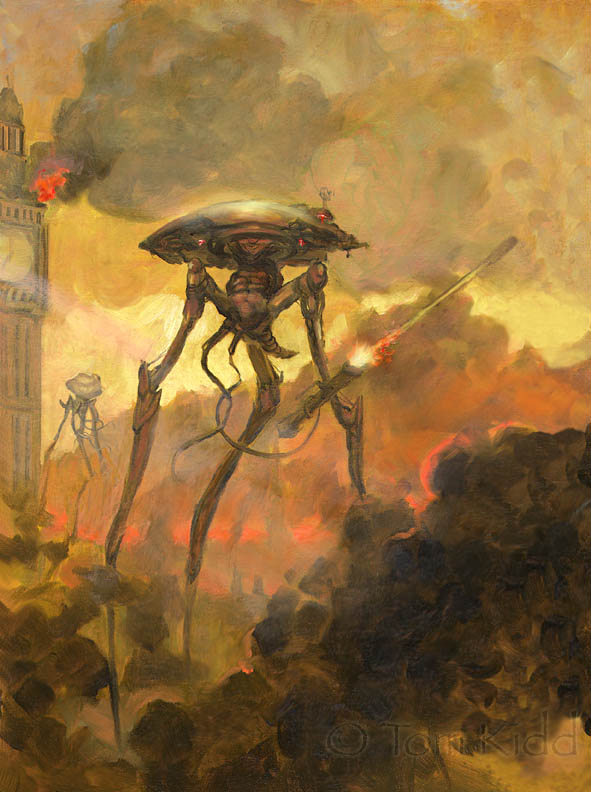 Above: This was my alternate design for the cover. It's just a color sketch.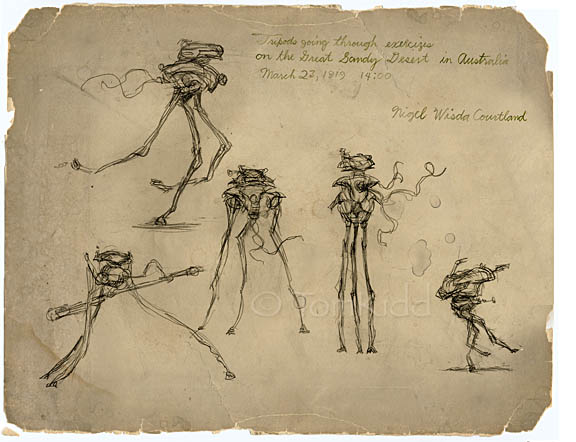 Above: How I imagine someone out in the field might have sketched the Martian war machines (tripods) from a distance.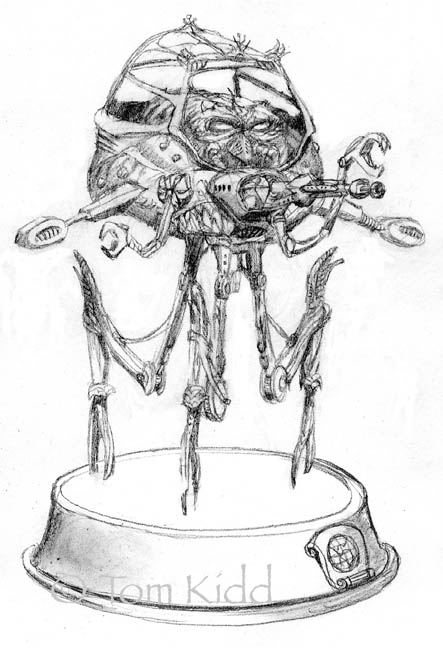 Above: Design for a War of the Worlds chess set. It was never made. The Queen.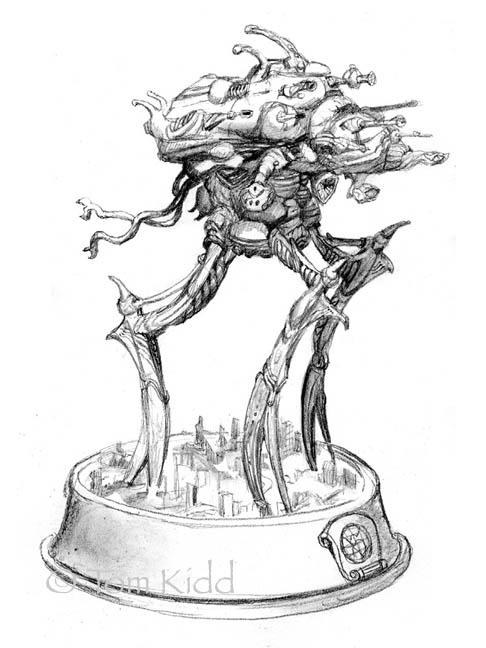 Above: Here's the rook from the chess set. I wrote a whole story to go with the chess set too. It was too 'weird' for the client.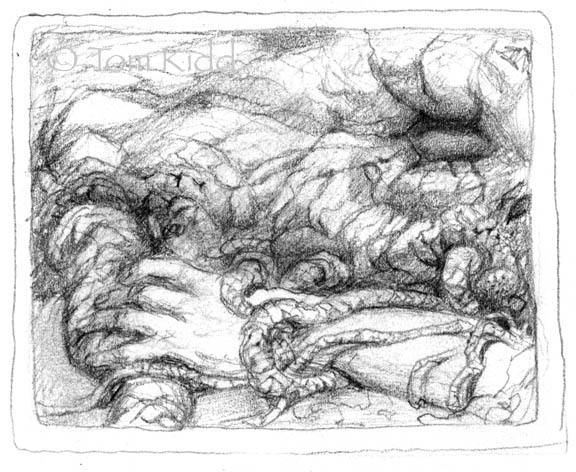 Above: This is one of the earliest drawings I did for this book. It was done before I moved out of NYC so I must've been in my 20's when I drew it. The company that assigned me the book went out of business before I could get very far. Did you know that H.G. Wells' Martians were vampires?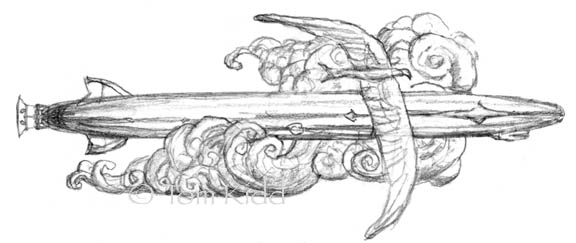 Above: What does a zeppelin pin design have to do with this subject? I say stay tuned. One day it will be revealed.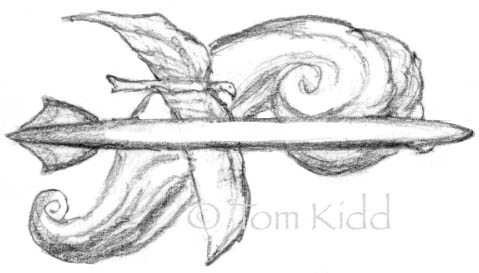 Above: I'll be making the two designs above in wax to later be made into bronzes.
Quite a few of my War of the Worlds paintings and more sketches can be seen in my book
Kiddography
.
Labels: science fiction