Christmas Card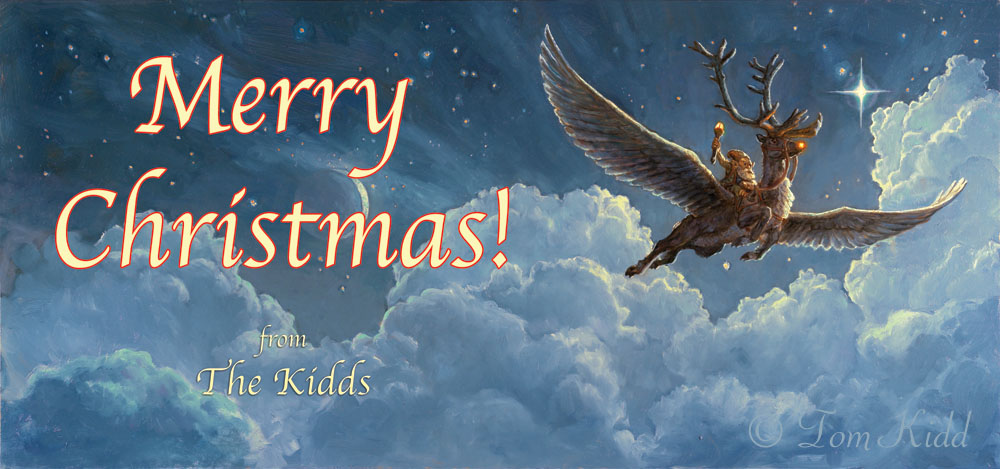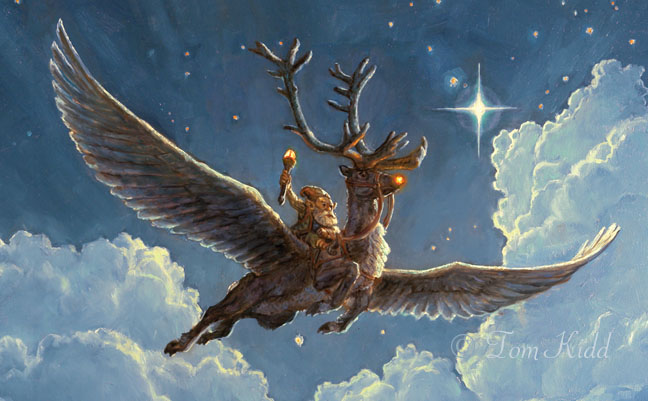 That Santa Claus stuff is a bunch of hooey. He's long dead. How can anyone believe in idiotic fantasies like that?
What is there, like 6.5 billion people in the world? Okay, so not all of them will get Christmas presents but clearly, with a number like that, it's impossible for one person to get all that stuff delivered. Also, how the hell do those reindeer fly without wings? This stuff is just not plausible.
After 35 years of legal maneuvers I finally got the F.B.I. to release the secret file that explains it all. I've got the documents here that'll prove it. Snopes will back me up on this.
It's all them elves. There's about a hundred million of 'em and a hundred million winged reindeer too. Each delivers between 200 to 350 presents. It's all freeze-dried stuff too that expands on contact with any liquid. That's why you got to leave a drink for "Santa." Have you ever noticed how presents smell a little milky?
How could there be that many elves? Easy, they're freeze-dried too. All the elves and reindeer are kept in a box about the size of a Volkswagen beetle the rest of the year.