The Secret Door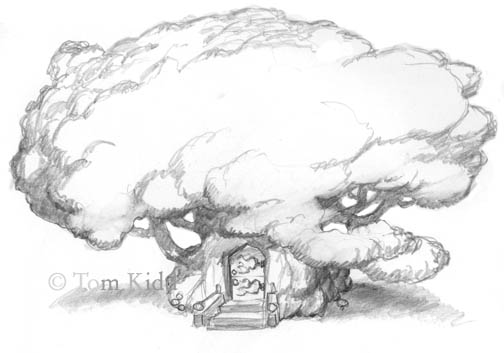 When I was a child, and this has continued into adulthood, I've had a recurring dream that I've opened a door, a cabinet, entered a tunnel or just turned a corner and discovered something remarkable that had always been there. You'd be surprised how often that's happened for me in the real world.
That's what I've found by putting up my Kiddography blog. By doing so I've discovered the work of a number of artists I'd not seen before. Most recently I've come across the work of
Scott Altmann
,
Mark Reep
and
Todd Harris
. When I went to these artists' sites I found links to dozens of other artists whose art I greatly enjoy. This is just a start; in time I'll have a long list of suggested viewings.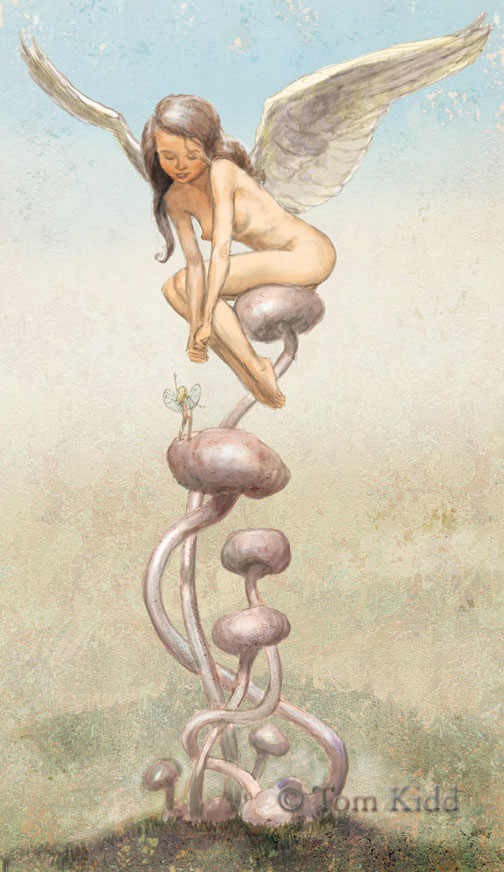 The digital work I saw this week inspired me to try one more pixel-only painting. Well, it started with a scanned drawing and I painted it in Photoshop. Typically I've done these mostly with multiply layers but I used semi-opaque layers this time. The background is a modified scan of a section of an oil painting I did long ago. My problem with working digitally is that it doesn't have the nature reflecting aspects of a physical medium. Even though the basic principles of aesthetics will always apply, I miss the fortunate little accidents I find with watercolor or oil paint.
I wrote an essay for a book coming out next year from Nonstop Press called "Real vs. Virtual. My essay is likely the silliest thing I've ever written. I'm truly surprised it was accepted. It would be a terrible thing if I were ever taken too seriously.