Black Lines Two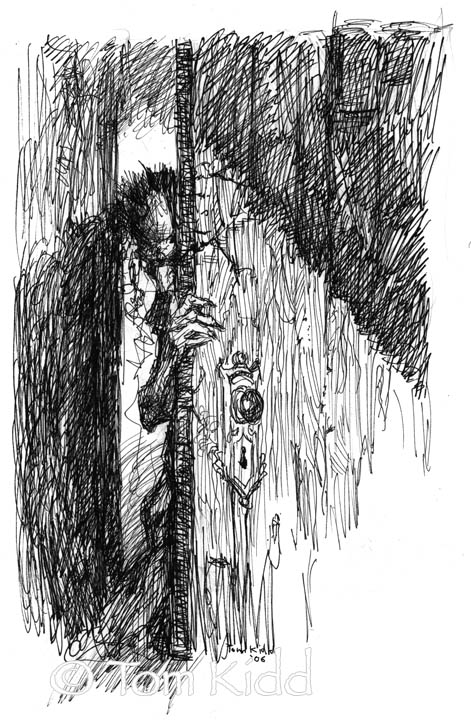 These Door Demons were all drawn on the same page. I separated them out for you. All of these drawings were all done with a Pigma Pen and they were all done for fun. Even though there's not much of a market for me with this medium I still can't resist the call of the pen. See my previous post:
Black Lines
(you'll have to scan down to it). Also, please go and take a look at my newest Gnemo posts:
Gnemo's Sketchbook
.
This one (above) is my favorite of the Door Demon group. I like that it is loosely organic.
I had to do a close-up of his face. I often do things in reverse so this little thumbnail was the last thing I drew. My thinking is that once I know what I want I can step back and think about it in more graphic terms. This doesn't explain why in my normal life I often do things in reverse as well.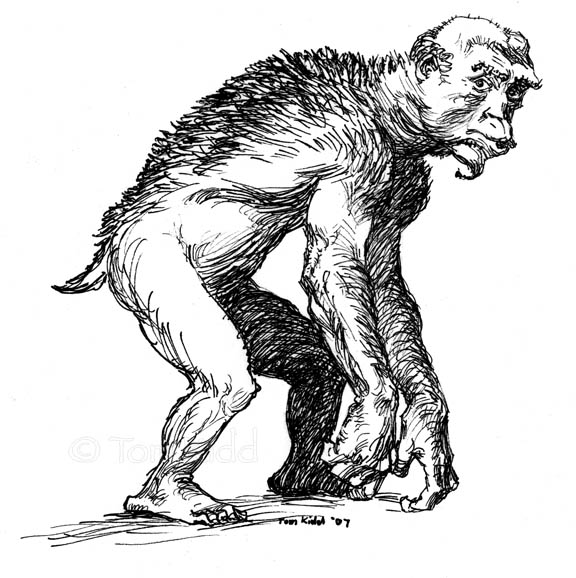 I keep meaning to post something to Illustration Friday. This would've been one if I didn't get distracted. It's called "Hide."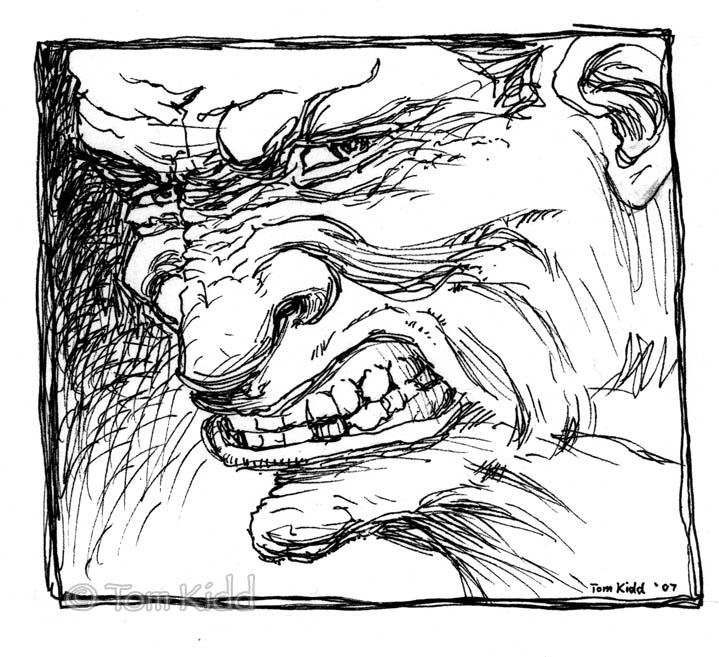 The above would've been my first post to Drawer Geeks. I think I'm approved but I haven't actually tried to post anything yet. With both art blogs it's easier to do the assignments than it is to post them. It's called "Grrr Face."