Plein Air Cheat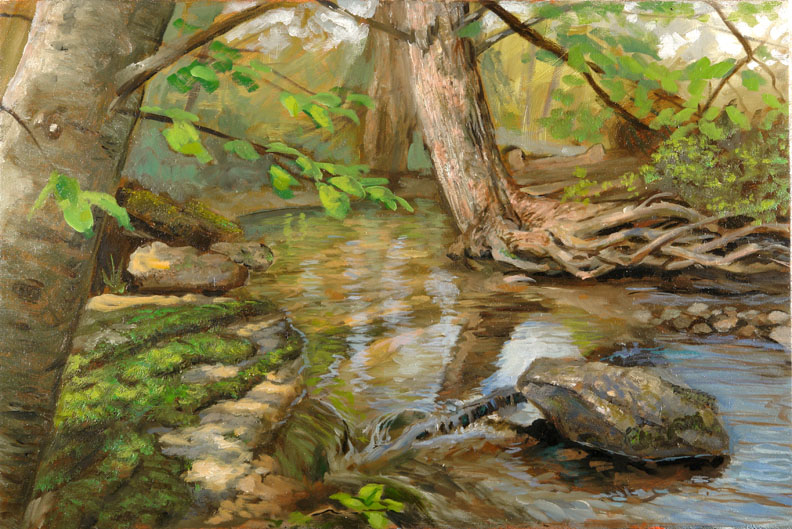 Above: Oil, 10 X 15 inches.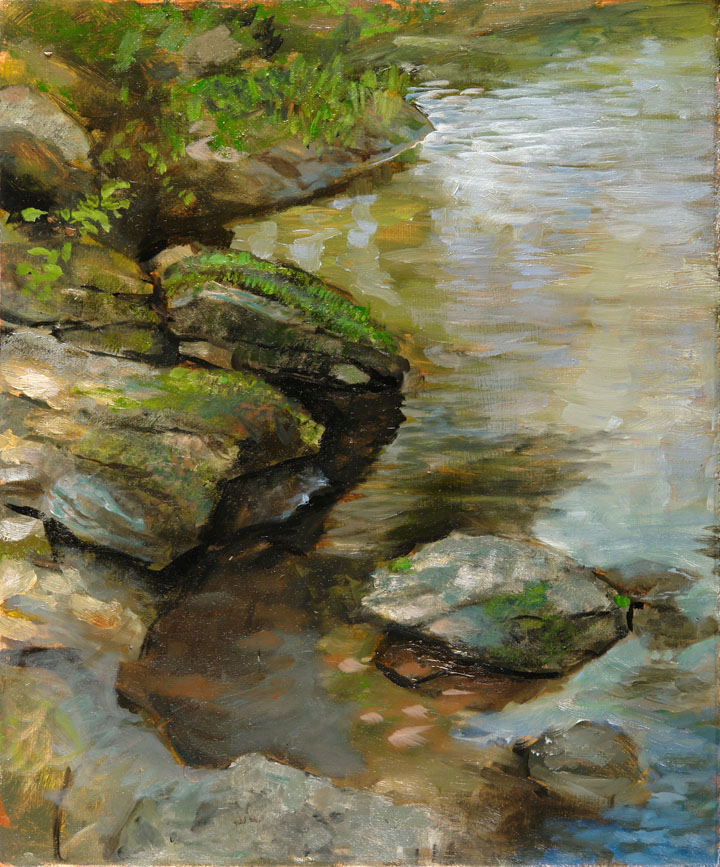 Above: Oil, 9 X 11 inches.
I'd been having some problems blogging lately. It seems to be solved now. I switched from Safari to Firefox and everything is fine. All this would've gone up sooner had I not run into these problems and some others.
The pictures above were done last weekend a short walk from my house. There's a lot of nature out there and I find that area an inspirational place to walk through. These paintings were done by climbing down into a ravine where the brook flows. I've been meaning to paint something down there for a while. Last weekend was the perfect time to do it.
I don't paint from life much although I see its value. For the most part the ideas in my head keep me pretty busy. Lately I've been inspired by a number of plein air painting blogs to get me out painting (some of those blogs have just been added to my links on the right). I cheated a little on these paintings because I worked on both of them a little once I got back to the studio. That's why I titled this "Plein Air Cheat."
BRAND NEW BLOG ANNOUNCEMENT!!!
Coming back from plein airing I saw something very cool. The animal in these pictures on my brand new blog --
Shutterbuggy Kidd
-- that I thought might be sick, turned out to be a fledgling. There's a little story you can read about it there too.
And finally here's the updated Microvision painting I did (below):