Slap and Dash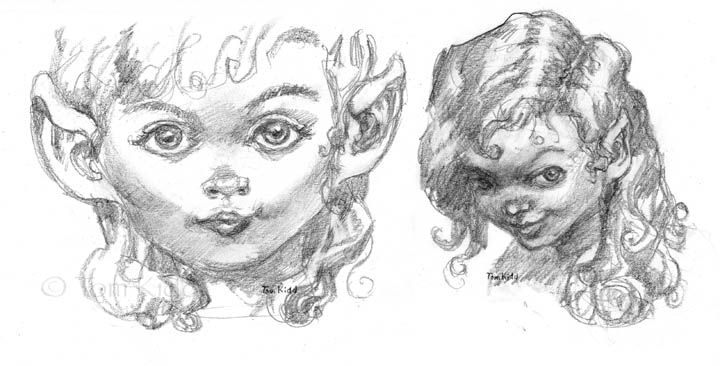 Above: Just for entertainment, although it'll come into use one day.
I have a long thing about my kid slideshow I want to post but I must keep my nose to the grindstone today. Here are a few quick initial-type sketches because people wanted to see less finished work. I've got a bunch more I have to scan. Also coming up will be my demo painting I did at the Society of Creative Arts of Newtown, SCAN.
More importantly today I want to alert you to a friend of mine's blog,
Sergio Martinez
. Keep an eye on this blog because you're going to see a lot of beautiful work here. I can't say enough good things about Sergio. He's one of the best. Go to his blog and let him know what you think.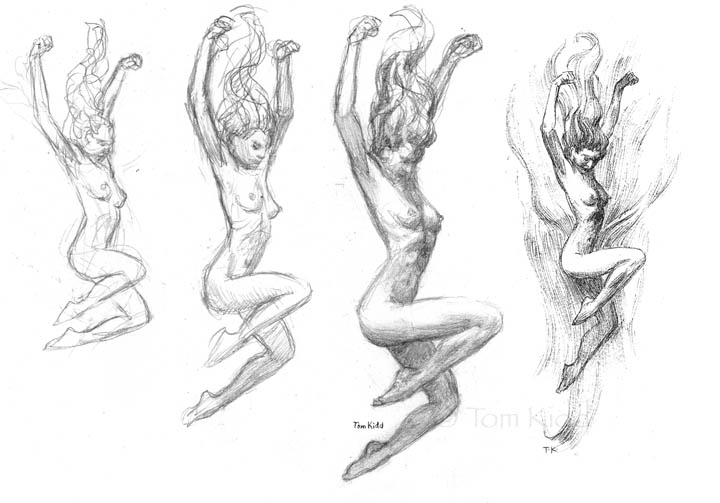 Above: Trying slightly different ways to draw something. I don't have any favorites here.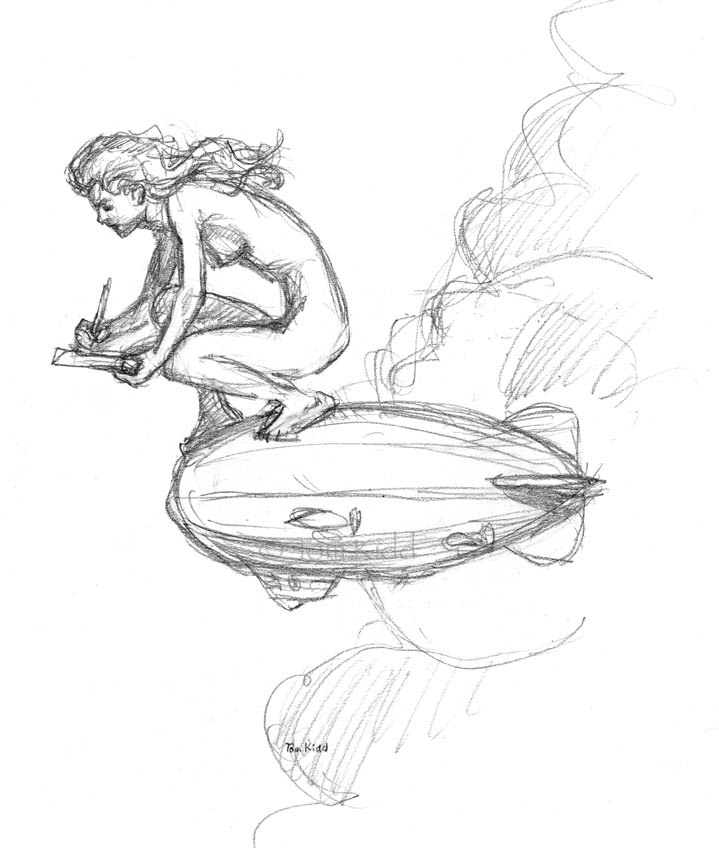 Above: This will likely be painted as my submission for Microvisions. It'll be auctioned off with other 5X7 paintings for scholarships given out by the Society of Illustrators.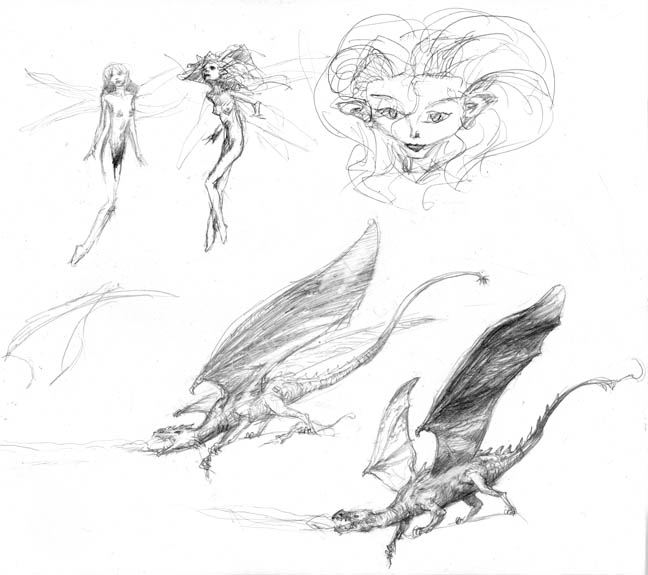 Above: Several drawings for various things, all on the same page, without regard to their relationships.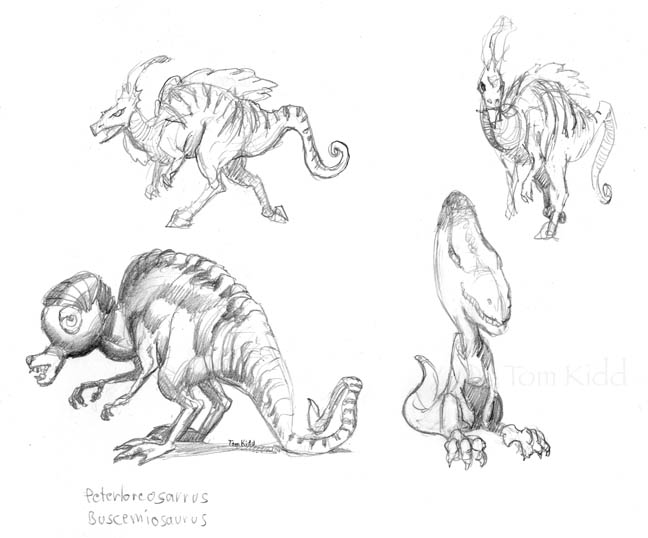 Above: I have no idea why I drew this. Truth is I'm always finding drawings around here I have little memory of. Sometimes I wonder if someone else did them.