True Wind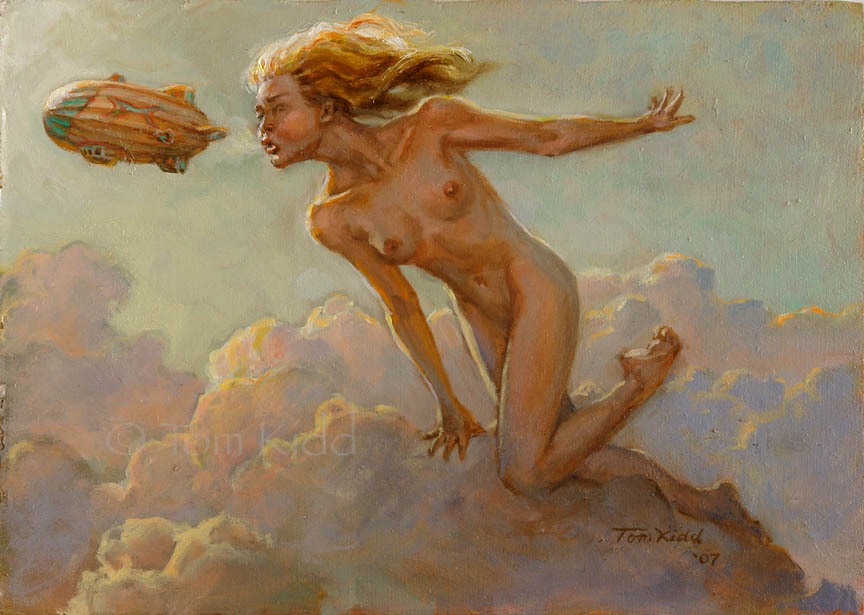 Above is the newest thing I've done. It's here because I thought it was time to post something fresh off of the easel. I did this for the Microvisions Show that
Irene Gallo
(art director at Tor Books) and
Dan Dos Santos
is putting together for the Society of Illustrators' auction to benefit student scholarships. The show runs from June 4th to June 22nd at the
Society of Illustrators
Gallery 3. There will be an eBay link coming. Irene is certain to have a list of the artists participating in this on her blog.
This painting is a tiny 5X7" oil on gessoed pressboard. It's the smallest I've ever done and it gave me a neck ache in the process of painting it. I was honored when asked to be part of this and I continue to be so. My neck, however, has changed and is much better now.
In my previous post I put up a little sketch of what I thought I'd paint but I changed my mind so I did some sketches. See below.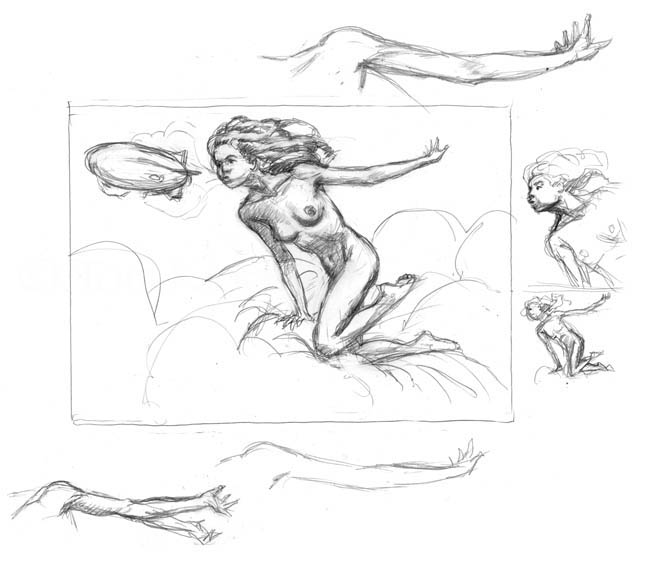 I liked the basic idea of this but the gesture wasn't quite right (above).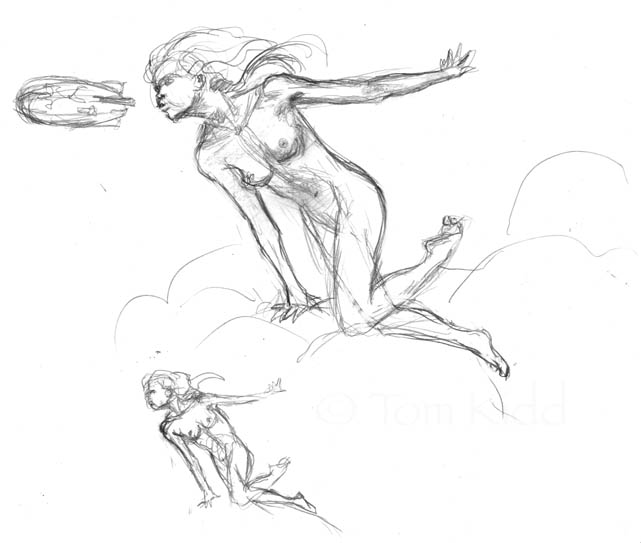 Here I think that I've improved the gesture. She feels like she's balancing now as she leans forward to help propel the airship on its way.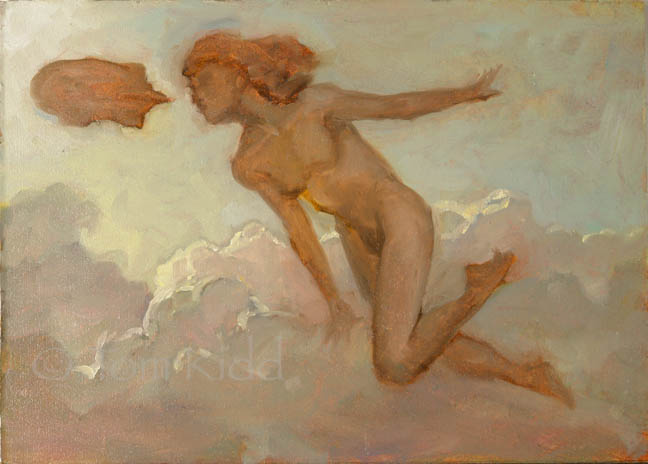 I started this painting somewhat late in the day, around 6 pm. This represents a little over an hour of work before the dinner bell rang. There is no drawing underneath this. I like to work directly in paint.
Labels: airships