Porpoise-ful Lady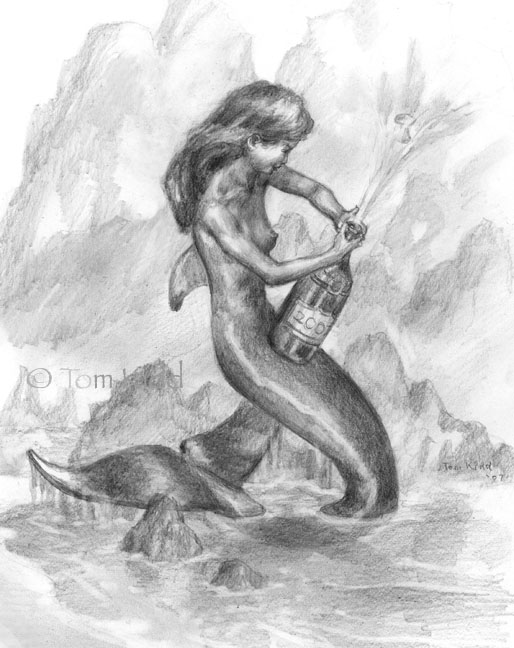 I really don't think about New Year's resolutions much because I'm resolving to do stuff all year long that I don't. My great fear is that I'm actually doing the best I can with my life.
That aside, I thought I'd try harder at something I've been working on and that is to look forward to things more. It's very easy to get into a responsibility rut: the feeling that I'm going from one thing I'm obligated to do to the next. That isn't really the case especially since it's mostly things I've chosen to do.
Deadlines are part of the illustration business and they have to be met. That's not a problem for me. My problem is that I give myself so much extra to do that I have anxiety over not doing one thing when I'm devoting time to another. I worry that I'm not being true to myself. That's just stupid.
Behavior modification is hard. Wish me luck.
Oh, the drawing . . . I started it New Year's Eve full of champaign and I finished it New Year's Day full of sobriety and hope.