Symbolic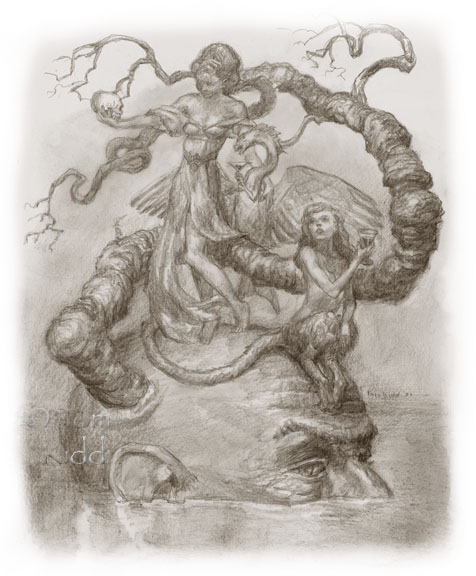 There's a tribe in (I think) South America that has a different perspective from the rest of the world. They see the past as in front of them and the future as behind. Their thinking is that they cannot see the future but they can see the past as a memory. At a particular instant people cannot see what's behind them but they can see what they're facing. When the people in this tribe talk about the future they point backwards and they point forward when referring to the past. Once you understand their reasoning it makes sense.
If people can be so different, how can there be any universal useful symbolism? It seems to me that symbolism is entirely subjective. That doesn't mean that I don't like symbolic paintings. Symbolism just doesn't add anything to the picture for me.
Emotions, however, are universal among humans. Nearly all of us experience the standard range of feelings and those can be brought forth with a well-done picture. I like art that does that. Emotions can bring forth deeper meanings to an individual when you have context. If you go by symbolism you could easily get things backwards.
In complete opposition to my own premise, I've done a symbolic picture. It's not a well-done one partly because I don't know what it means. Maybe it's my statement on symbolism or some other fine art cock-and-bull. I leave this open to your interpretation.