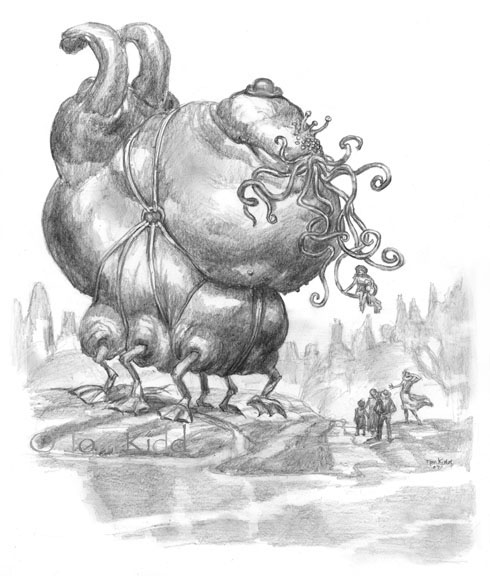 Even when I'm not posting I'm still drawing. At some point soon I'll put some new drawings up for sale on my website (direct link to the drawing section above). New paintings are are their way to the blog too.
Lately I've found myself in a warming pot headed to a boil. The water was just fine when I got in. With just a tiny bit more work I'll swim my way out of it. I just have to will myself to get it done so I can get on to more pleasant stuff.
I call this goofy picture "Meeting God." We're supposed to be in His image so I made Him look like me. The bowler hat was added to Him so we wouldn't be confused with each other. I could easily be mistaken here with this characterization. If I am I will stand corrected -- on all of my six webbed feet.
Labels: aliens, art, fantasy, science fiction